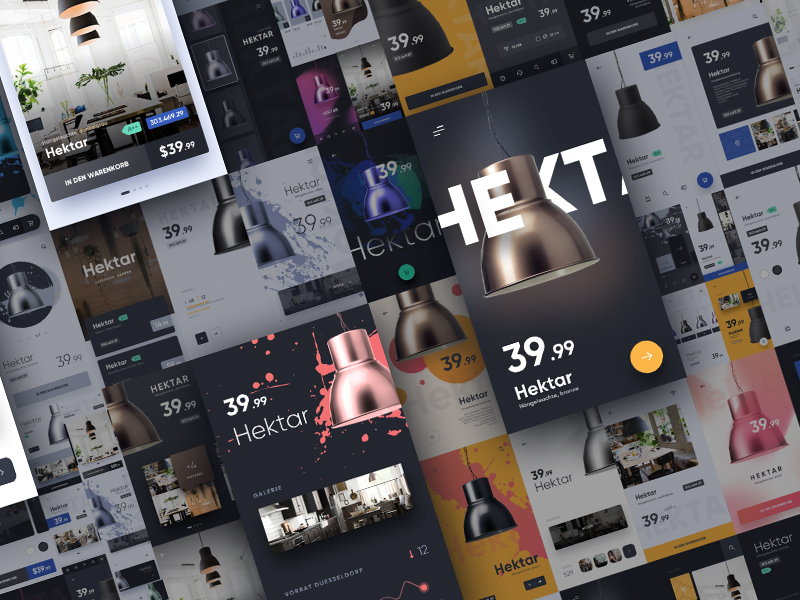 Hektar wasn't planned as a UI-Kit so it isn't really well structured and organized. Nevertheless, it shows one product in 100 different variations. It's just an exercise to think different and get a bigger range of presentation options quickly.
Download Resource
11919 views • 4907 downloads
Add Hektar to my collection
You may also like...