Jobs at Sketch
Sketch
We're always interested in hearing from talented people, and even if we're not looking for people with your speciality right now, we may well have a need for them at a later date. If you think that you have what it takes to make Sketch even better, please get in touch.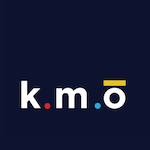 Web Designer
kmo
kmo is looking for a talented Web Designer to join our team and able to work with a variety of customers and across multiple projects. While the candidate would preferably be located in Brisbane, remote candidates with the required skills may be considered.
Wanted: Member Support Unicorn to help
Interaction Design Foundation • 2 days ago
Would you like to help us grow to become the **world's best** and **most recognized design school**? At the Interaction Design Foundation, we've helped more than 75,000 graduates around the world improve their skillsets and careers. Our ever-growing community now needs...
Senior Native UI Android Mobile Engineer
Ascensus • 6 days ago
Position SummaryAs a Mobile Android Developer at Ascensus, you will be working in a high-energy cross-functional Scrum team responsible for developing applications for mobile devices powered by Android Native Development Kit. You will ensure that these components and the overall ...
UI UX Designer
StudentFinance • 1 week ago
We are building a world-class team of mission-driven and entrepreneurial people to be based in Spain and Portugal, and are now looking for a UI/UX Designer to join our team.In this role, you would work closely with the founding team to build features along our roadmap. The role r...
Front-End React.js Developer
RemoteLeads • 1 week ago
RemoteLeads works with remote clients who need web development talent. A client of RemoteLeads is looking for an experienced remote JavaScript Developer w/ React.js experience. This is a remote contract position. It starts off part-time, but can move to a full-time position in th...
Front End UX Developer
KIDOCODE • 1 week ago
We are looking for a Front-End Web Developer who wants to combine the art of design with the art of programming. Responsibilities will include translation of the UI/UX design wireframes/components to actual code that will produce visual elements of the application. You will ...
UI Designer
buildup AG • 3 weeks ago
Wir transformieren aktuell unsere gesamte Server-Codebase und haben erfolgreich ein kleines Team rekrutiert, das unser Backend (in Spring) baut und dir jede Menge JSONs schicken möchte... denn du sollst hauptverantwortlich das neue Frontend auf Basis von Angular entwickeln. ...
Lead Software Design Engineer Test
Keelvar • 3 weeks ago
What you will be doingAs a Lead Software Design Engineer in Test, you will be responsible for building solutions that revolutionize how the best procurement teams in the world are sourcing. On a typical day you will:Lead Keelvar's approach to test automation, identifying te...
Source: Remote OK
---
---
Design jobs & career pages at companies that use Sketch:
---
You are hiring a designer and your company works with Sketch... you are at the right place! Send us an email at contact@sketchappsources.com to post your job.