Jobs at Sketch
Sketch
We're always interested in hearing from talented people, and even if we're not looking for people with your speciality right now, we may well have a need for them at a later date. If you think that you have what it takes to make Sketch even better, please get in touch.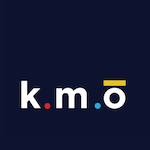 Web Designer
kmo
kmo is looking for a talented Web Designer to join our team and able to work with a variety of customers and across multiple projects. While the candidate would preferably be located in Brisbane, remote candidates with the required skills may be considered.
React Native Engineer
Catenda • 1 day ago
# Catenda Catenda is a Norwegian scale-up company with a global ambition to make the construction industry data-driven, with less waste and greater transparency along the way. Our company values are: **Openness** and **Quality**. We believe in open standards for all our custome...
Senior UI Front End Developer
Interaction Design Foundation • 4 days ago
Do you want to use your coding skills to improve the lives of millions of people? Are you brave enough to **let millions of UX designers use your code**? Are you obsessive about your own **professional development** and **continuous learning-through-doing**? Then read on! The I...
Lead UI Developer For Global Public Health (Berlin, Germany)
Field • 1 week ago
We are looking for a lead UI developer experience to work with us on software to help improve healthcare in Nigeria, Kenya and beyond. At Field, we design and build software to solve very difficult health logistics problems in frontier markets. Our tech has to function in remote ...
ICT Specialist Solution Design
UNOPS - The United Nations Office for Project Services • 1 week ago
Background Information - Job-specificOffice of Information and Communications Technology (OICT) / Enterprise Application Centre-Asia (EAC-Asia)In 2014 EAC-Asia was established to serve as Asia-Pacific hub to build enterprise applications for the United Nations Secretariat. The st...
UI UX Designer
Krit • 1 week ago
## Krit is a growing digital agency that partners with Cyber Security startups to design and build innovative new products. We typically work with 8-12 clients at any time on projects like: * Designing a web app to visualize the background noise of the internet and uncover the ...
Designer Advocate
Figma • 1 week ago
Figma is adding to our team of passionate people who are revolutionizing the world of design. We are building a browser-based design tool that looks and feels as good as a native application and has all the additional power and advantages that come from being built upon the web p...
Director of Product Management Design
• 2 weeks ago
T...
Creative Design Director
BuddyBoss • 2 weeks ago
**What the Creative Role Requires** Our Creative team vision is to build an incredible array of experienced, fearless, smart visionaries, capable in all media and technologies, and united by a common goal: to build brands that solve a human need. It requires hard work, a healthy...
React Native Developer
Clevertech • 3 weeks ago
**DESCRIPTION** Clevertech is seeking a Mobile Developer who has a strong production background in React Native to join us in developing premium native experiences for our consumers. In this role, you will deliver well designed, highly testable, and resilient mobile applications....
Source: Remote OK
---
---
Design jobs & career pages at companies that use Sketch:
---
You are hiring a designer and your company works with Sketch... you are at the right place! Send us an email at contact@sketchappsources.com to post your job.