Jobs at Sketch
Sketch
We're always interested in hearing from talented people, and even if we're not looking for people with your speciality right now, we may well have a need for them at a later date. If you think that you have what it takes to make Sketch even better, please get in touch.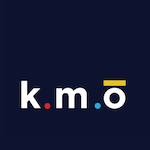 Web Designer
kmo
kmo is looking for a talented Web Designer to join our team and able to work with a variety of customers and across multiple projects. While the candidate would preferably be located in Brisbane, remote candidates with the required skills may be considered.
Source: Remote OK
---
---
Design jobs & career pages at companies that use Sketch:
---
You are hiring a designer and your company works with Sketch... you are at the right place! Send us an email at contact@sketchappsources.com to post your job.