Jobs at Sketch
Sketch
We're always interested in hearing from talented people, and even if we're not looking for people with your speciality right now, we may well have a need for them at a later date. If you think that you have what it takes to make Sketch even better, please get in touch.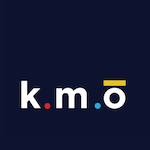 Web Designer
kmo
kmo is looking for a talented Web Designer to join our team and able to work with a variety of customers and across multiple projects. While the candidate would preferably be located in Brisbane, remote candidates with the required skills may be considered.
Senior Software Engineer
Muck Rack • 19 hours ago
Muck Rack's engineering team powers a platform that is meaningfully changing how journalists, PR pros, and marketers around the world work. Self-funded, globally distributed, and remote-first since our founding, Crain's named Muck Rack one of the "Best Places to Work in NYC" in 2019 and 2020. We're looking for a collaborative and self-motivated Front-End Developer to join our small but quickly growing team and make a big impact. As a **Front-End Developer ** you'll work alongside the CTO, fellow software engineers, product managers, and designers, to ensure that our product looks great and works well with our clients. Our engineers are not siloed to any part of the application – everyone contributes everywhere. Our tech stack includes Python, Django, Celery, MySQL, Elasticsearch, Vue, and Webpack. Our technology team is focused on scale, quality, delivery, and thoughtful customer experience. We ship frequently without sacrificing work/life balance. **If the details below describe you, you could be a great fit for this role:** * 3+ years professional experience as a Front-End Developer focused on performance and profiling. * Possess strong communication skills and can explain ideas clearly, give and receive feedback, and work well with team members. * Have worked on complex, high-traffic sites at a startup or Software-as-a-Service company. * Understand multiple front-end frameworks (Vue, React, etc.). * Have been a part of planning and building front-end end-to-end and unit testing. * Are familiar with Linux or Unix environments and the command line. * Have demonstrable Python/Django experience * Have a good understanding of responsive design, grids, typography, and layout. * Have a strong understanding of SEO principles and accessibility practices (ADA compliance). * Are familiar with data visualization, JavaScript practices (bundling, deployment, ES6+), and with Git or other version control systems. * Desire to create something beautiful. **More about us:** Muck Rackers work to make journalists, PR pros, and marketers more successful. Self-funded and growing quickly but sustainably, we have the freedom to build forward-thinking products, put our customers first, and offer an inclusive culture that welcomes diverse perspectives. We enjoy the flexibility to work where we're most productive and stay connected no matter where we're located. We each have an impact on our continued growth and success, and we all take pride in the work we do to drive the company forward. **Benefits & Perks** * Flexible remote-first policy * Health, dental and vision insurance * 401(k) plan with employer contributions * Flexible spending account * Access to OneMedical, 24/7 Virtual Care, and an Employee Assistance Program * Off-the-grid vacation * Paid parental leave * Commuter benefits * Discounted gym & bike memberships * Opt-in disability and life insurance --- Muck Rack encourages individuals from a broad diversity of backgrounds to apply for positions. We are an equal opportunity employer, meaning we're committed to a fair and consistent interview process. **We are actively interviewing candidates across the US, Canada, Poland and Bulgaria only**
Lead Developer
Powerpal • 6 days ago
At Powerpal we're building Australia's largest residential energy engagement platform. Our customers love us – they're saving money on their bills and helping out with the climate crisis at the same time! We're full-stack from the batteries up. We design and manufacture our own IoT hardware which connects through our cross-platform mobile apps to a cutting edge cloud platform allowing us to build amazing customer experiences on top of huge volumes of data. We build and maintain a React Native iOS/Android mobile app, a range of Go and Ruby microservice APIs running on Kubernetes, and a Bigtable/Bigquery/Dataflow big data platform – all hosted on on Google Cloud Platform. We love clean code, automated testing, CI/CD and believe in a true devops workflow where the same team designs, builds, tests, deploys and monitors end-to-end products. We're a fully remote team with huge amounts of flexibility and autonomy to set your own schedule and drive your own projects. Ideally you'll be based close to Sydney, Melbourne or Wollongong so that we can get the team together for a couple of days per month to socialise and share ideas. **A Typical Day** There are so many exciting projects to work on as the company accelerates that no two days are the same, but recently we have been mostly: * Planning new features for customers with rooftop solar across the Powerpal hardware, mobile app and data platform. * Building tools to support the rollout of tens of thousands of free Powerpals in Victoria with an amazing customer booking experience and geospatial logistics for our team of installers. * Moving our terabyte scale time-series database from Postgres to Bigtable with zero downtime. * Keeping in touch with the team over Slack and Friday afternoon Zoom beers. * Optimising our cross-platform app to provide the best possible Bluetooth connectivity and background power management across a variety of mobile hardware. * Ensuring that our cloud infrastructure autoscales and self-heals so that we can ignore it entirely when we're on holiday. * Working with our energy industry partners to launch load shifting and demand response experiences to reward customers for balancing their power usage throughout the day. * Going to the beach on a sunny Wednesday without meetings and getting some quiet coding done on a rainy Sunday afternoon instead. **What You'll Need** * Minimum of 3 years development experience across a range of projects, technologies and organisations across both iOS and Android. * Ideally, you'll have experience using our core stack (Go, Ruby, JS, Kubernetes). * A previous lead role on a major end-to-end product delivering mobile, web and backend components. * Significant experience building web-based APIs and their associated data stores (both SQL and NOSQL). * Solid Javascript skills (bonus points for React and/or React Native) and exposure to rich web and/or mobile UIs. * At least one major project involving big data storage and asynchronous data processing. * A demonstrated ability to work autonomously and take ownership of teams delivering end-to-end products. * A background in deploying and owning cloud services (we use Google Cloud, but AWS or Azure will transfer perfectly). **What You'll Get To Do** * Lead teams delivering user-facing projects with end-to-end features that touch the React Native mobile app, our backend APIs and our big data platform. * Build a beautiful mobile user experience to help our customers see their power and use it improve their lifestyle. * Build new tools to support manufacturing, rollout logistics and fleet management of tens of thousands of IoT devices. * Take a leading role in driving our future mobile direction. Should we be considering dedicated native apps? Should we be using Typescript? How can we make our user experience even better? * Integrate with our existing backend APIs and get involved in the design and development of new APIs to support the mobile app's needs. * Rapidly prototype new features within the app by designing and building new Javascript content for our embedded web views. * Work on hard problems around scaling real-time data feeds with gigabytes of time-series data arriving every day. * Share ownership of the whole Powerpal system and take responsibility for ensuring that the projects you work on can be deployed, monitored, and maintained without friction. * Improve the quality of our existing codebases and expand our automated unit testing to include higher level end-to-end testing in multiple environments. * Help to set the direction for a great developer experience from the laptop to the cloud as we scale our build, test and deployment processes to support a larger team. **Compensation** * Up to $180k plus super (depending on your specific experience). * Negotiable equity (options) in a profitable and rapidly growing startup. * A new Macbook Pro or equivalent value in mobile devices and home office upgrades as necessary. * A free Powerpal for your home It doesn't get better than this! Work at the cutting edge of development as part of this hands-on role whilst helping to drive the development strategy roadmap for an ambitious, growth phase tech start up. An industry leading salary and benefits package is on offer to the successful candidate. Apply now
Senior UX Designer Web Developer Senior Web Designer Frontend
cusati media • 1 week ago
Wir bauen unser Entwicklungs-Kernteam für unsere Eigenentwicklungen aus und suchen motivierte Entwickler, welche den Wert einer Gewinnbeteiligung schätzen.
Zu uns: Die cusati media GmbH aus Dresden realisiert seit 2011 mit einem kleinen, professionellen Team performante Web-Lösungen für den E-Commerce und Corporate Websites und entwickelt modernste eigene E-Commerce Lösungen der Zukunft.
Dabei fließen sehr konkret E-Commerce und kaufmännische Erfahrungen und Anforderungen aus eigenen Webprojekten ein.
Wir setzen auf Technologie, Performance, Struktur, Analyse und funktionales Design als Kernelemente performanter E-Commerce-Lösungen. Den Umsatz des Kunden stets im Blick konzentrieren wir uns auf das Wesentliche. Weniger ist mehr.
Wir suchen einen Profi, der uns auf dieser "Reise" begleiten möchte und unsere obsessive Faszination an E-Commerce-Lösungen und Cloud-Themen teilt.
Aufgaben
Du bist sowohl für die technische Umsetzung des Web-Developer-Tagesgeschäfts als auch für langfristige Web-Projekte und primär für unsere Eigenentwicklungen verantwortlich.
Die Schwerpunkte deiner Arbeit liegen in der Entwicklung und Umsetzung des dynamischen Layouts von Frontends und Backends für unsere Eigenentwicklungen und derzeit noch für Shopware sowie WordPress. Dazu gehört auch die kreative Weiterentwicklung bestehender Internetpräsenzen.
Du bist primärer Ansprechpartner und Schnittstelle für unsere Core-Entwickler und steuerst ausgelagerte Kapazitäten mit zuverlässigen Freelancern.


Konzeption und Umsetzung sehr anspruchsvoller, moderner Weblösungen in unserem kleinen Team, derzeit noch mit Shopware und Wordpress, primärer Fokus werden jedoch die eigenen Lösungen


Mitwirkung bei der Entwicklung eigener headless E-Commerce-Lösungen


Auswahl und Steuerung von Freelancern zur Erweiterung deiner Kapazitäten


Qualifikation
Erfahrung zählt. Du löst deine Aufgaben kreativ, aber strukturiert und dein eigener Qualitätsanspruch ist erst dann erfüllt, wenn die von dir erstellten Systeme performant, barrierefrei und w3c-konform sind sowie höchstes Niveau erreichen.
Du bist stark an den Themen E-Commerce und Cloud-Lösungen interessiert und empfindest körperlichen und seelischen Schmerz, wenn etwas nicht wie gewünscht läuft.


Eigenverantwortliche, sorgfältige und absolut zuverlässige Arbeitsweise


Sehr gute UI Design Skills. Tendenz Material Design


Professionelle VueJS Erfahrung, Referenzen gewünscht


Professionelle Erfahrungen mit VueJS, ES6, Referenzen gewünscht


Professionelle Erfahrungen mit vuex, vuelidate, vuetify, vuei18n


Sehr guter Umgang mit JavaScript, JQuery, AJAX, Smarty ode Twig und PHP5+ sowie gute Fähigkeit, sich in gängige CMS-Systeme einzuarbeiten


Sehr gutes Händchen für zeitgemäßes Layout und stets am Puls der aktuellen Trends


Besonderes Gespür für Usability und Entwicklung von einfach zu bedienenden Web-Oberflächen


Du hast die Website-Performance stets im Blick und achtest auf perfekte Ladezeiten der von Dir entwickelten Systeme


Mind. 2 bis 3 Jahre Berufserfahrung im Web Development/Webdesign Abgeschlossenes Studium der Informatik, Medieninformatik/Mediengestaltung oder vergleichbare Ausbildung


Sicherer Umgang mit Versionskontrollsystem Git


Vorhandene Grundlagen in der allgemeinen Funktionsweise des Internets und Suchmaschinen inkl. SEO


Erfahrung in der Aufbereitung von Grafiken für das Internet (Photoshop o. ä.)


Hohe Flexibilität und Qualitätsbewusstsein


Problemlösungsorientierter, schneller, sauberer und teamorientierter Arbeitsstil


Benefits


Ausgezeichnete Entwicklungsmöglichkeiten in einem gezielt gesteuerten Wachstums-Umfeld


Regelmäßiger Austausch und Feedbacks, flache Hierarchien, Respekt, Lob, Anerkennung, Wertschätzung und verbale Streicheleinheiten, wenn Du das benötigst


Langfristige Zusammenarbeit


Sehr attraktive Vergütung, Geld ist jedoch nicht alles.


Gewinnbeteiligungsoption nach Ablauf der Probezeit


Betriebliche Altersvorsorge mit AG-Anteil


Wenige, aber sehr spannende Web-Projekte mit guten Kunden


Kleines Team, schnelle Entscheidungen


SCRUMBAN


Eigenverantwortung: zielorientierte und konsequente Umsetzung


Individuelle Weiterbildung nach eigenen Interessen


Performante Arbeitsmaterialien


kostenfreie Getränke (Mate, Kaffee, Tee) & Obst


Home-Office bei privatem Bedarf möglich


Gleitzeit 9 bis 15 Uhr


gemütliche Räumlichkeiten mit viel Platz


Ruhm und Ehre, Bier und ausgezeichneter Wein nach getaner Arbeit


Wir kennen die Herausforderungen deines Arbeitsbereiches, daher ist uns gleich, woher deine Kenntnisse stammen. Ob Studium, Berufsausbildung oder "learning by doing", wir freuen uns über deine Bewerbung. Wir sind seit 2011 am Markt und solide finanziert.
Bitte sende deine Bewerbung mit Referenzen und Einkommensvorstellungen an René Harnisch.
Senior UX Designer Web Developer Senior Web Designer Frontend
• 1 week ago
W
Graphic Designer
SafetyWing • 1 week ago
Seeking a creative designer for fast-growing YC-company. We are a series A funded company that went through YC W18. We are building a global social safety net, and our products live in a cartoon bird branded universe. The birds and colors symbolize what it's like to live in a borderless world. Click around www.safetywing.com to get an impression of our style. **Responsibilities** You will be responsible for working with our writers to design layouts while following our existing design systems, in collaboration with our existing design team. You will also be responsible for creating template designs for web, like email newsletter, blog, social media, as well as for print and merchandise. **Required skills** * A well developed sense of aesthetics, ability to create extraordinary and beautiful designs * Ability to follow established design guidelines * Extensive experience building, editing and optimizing pixel and vector graphics (Photoshop, Illustrator) * Marketing design (social media formats) * Printing design experience (e.g. converting RGB to Pantone) **Nice to haves** * Basic HTML/CSS for email template editing * Worked at a startup before * Experience with packaging design **In addition we are looking for someone who** * wants to help build a global social safety net on the Internet * thinks for themselves instead of copying others * is creative and bold in the face of any problem * is intellectually honest and has high integrity
Product Visual Designer
Clevertech • 1 week ago
Clevertech is a leading consultancy that is on a mission to build transformational digital solutions for the world's most innovative organizations. Enterprise companies turn to Clevertech to help them launch innovative digital products that interact with hundreds of millions of customers, transactions and data points. By partnering with Clevertech these companies are propelling forward and changing their industries, business models and more. **About Clevertech** We're Clevertech, since 2000, we have been consulting for and building core operating technologies, mobile apps and complex web applications that drive business growth for startups and Fortune 500 companies alike. Our clients' hardest problems are our favorite problems. **Requirements** * 5 years experience developing digital products across a variety of mediums, including web and mobile * Must be able to deliver code in HTML/CSS or any other front end technology. * You have experience delivering to large enterprises * You have participated in the full design cycle to deliver world class, pixel perfect designs. * Strong communicator and fluent in English with excellent written and verbal communication skills. * Strong understanding of the agile software development process * Ability to code in React is a plus! **Working at Clevertech** At Clevertech, you can expect that you will: * Be 100% dedicated to one project at a time so that you can hone your skills, innovate and grow * Be a part of a team of talented and friendly senior level developers * Work on projects that allow you to use exciting, cutting edge tech. We believe in constantly evolving your mastery The result? We produce meaningful work and we are truly proud and excited to be creating waves in an industry under transformation. **Our Benefits** We know that people do their best work when they're taken care of. So we make sure to offer great benefits. * Fully remote role in fully remote company * Competitive salaries * PTO * Flexible Family Leave * Annual Financial Allowance for YOUR development * Strong Clevertech Community * Clevertech U (Leadership Program, Habit Building, New Skills Training) * Clevertech Gives Back Program **Getting Hired** Our team is made up of people that are not only from different countries, but also from diverse backgrounds and disciplines. Our focus on employing respectful, introspective and collaborative talent is what powers our company and our success. Interested in exploring your future in this role and Clevertech? Set yourself up for success and take a look at our [Interview Process](http://www.clevertech.biz/thoughts/interviewing-with-clevertech) before getting started! If you want to meet and learn about our CleverPeople's experience working at Clevertech, [click here](http://www.youtube.com/channel/UC_xY8p1vCP39eeDUPyDY1OA).
Product Designer
exclusive.com • 1 week ago
Apply in January 2021. The starting state is Feb 1 or ASAP. As a designer you'll work on the web-interfaces of our core product, both for mobile and desktop. You'll set direction, take ownership, make calls, and see things through without a lot of oversight. We are looking for a 'full stack' designer; a designer who sees through the whole process from idea to visuals and the finished product. That means you'll shape the design system, design the UI and deliver HTML/CSS and maybe even add a pinch of Javascript wherever you think it's needed. This does not mean that you are all on your own; you'll work alongside an experienced developer. ### About exclusive.com Exclusive.com is a well-funded startup aiming to give people access to exclusive content from creators — such as Artists, podcasters, athletes, influencers — through a monthly subscription. The company is established in the Netherlands and operates completely remote. We have no office and intend to keep it that way. ### Requirements * Great communicator, in perfect English, both written and verbally * Great visual design taste * Be able to write HTML and CSS (we use tailwind css) * Write great product copy; words matter as much as pixels * Highly productive, conscientious and a kind and fun person to work with. * Our ideal candidate is a manager of one. You set your own goals and deliver. * Entrepreneurial mindset * At least 3 hours overlap with CET * We're looking for someone to commit for at least 6 months. ### What we offer * €75.000 (approx USD 90.000) gross per year, regardless of location * Challenging project that might be used by millions of consumers worldwide * The freedom to get your work done whenever you want. * If we like to work with you: long term job security * Applicants from outside the Netherlands will be offered a contractor role.
Senior Android Engineer
IMG.LY • 2 weeks ago
**Who we are** Hi! We are that super-groundbreaking technology provider you've probably never heard of! Our flagship product, the PhotoEditor SDK is a fully customizable photo editing solution for web and mobile platforms that is being used by marvelously big brands like HP, Hootsuite, ZARA and hundreds of other companies around the world. Our products for photo and video editing are world-class and market leaders, and we're damn proud of it. 💪 **Where we work** Our office is in the very heart of Bochum Germany, but our team is working wherever they can thrive. From Bochum over Berlin, at the seaside or beyond the hills. We give you the freedom and tools to choose where you work best. We are currently on our way to become a remote-first company. We won't get back to the old normal, as we don't believe in an old normals. **Why we need you** We've become a quite buzzy startup in tech circles but we want to be a lot more than the buzz. Therefore we merged the talents of our team, bringing together the best of design, arts, and tech. After successfully developing our SDK flagships over the past years, we're on the rise for the next generation of our photo and video editing SDKs. And that's where you step in. **What you'll do** You are the owner of new features and play a vital role in the complete process from proposal, to design, development and documentation, to marketing and shipping. You work on all layers of the SDK, from UI-, model-, to engine layer - you name it. You write world-class documentation, as well as concise, terse, and useful blog articles about topics that excite you at work and build your personal brand. You work with our customers to understand their needs and use cases and support them in achieving their goals. You collaborate with our creative and technically adept team of designers and developers, extend our internal knowledge base, and your personal knowledge base by thriving in a tech-driven environment of utterly skilled devs and an outstanding community beyond. **Strings in your bow include . . .** * You have a sound understanding and experience working with the Android SDK and tools, such as Android Studio, Gradle and NDK. * You are familiar with Java and Kotlin (and probably have one or the other official Android merch item in your shed) * You are interested in OpenGL and GPU programming (if you already have a fair chunk of experiences, that would be the frosting on the cake) * You have a high sense of responsibility and an eye for the details, but also have good judgement of where it makes sense to go the extra mile vs. pushing a quick bug fix * You like working remotely and bring the right mindset to the table - manage yourself and the way you work, be one kind of a good communicator and have a decent level of English for written and spoken communication with our distributed and asynchronous team
Product Designer
Bonfire • 2 weeks ago
*Note: This post is for applicants outside the US. US applicants in certain states (VA, PA, NC, MI, LA, CO) should apply here: https://careers.bonfire.com/associate-product-designer/* Bonfire is an online platform where anyone can design, sell, and buy custom products. We are a growing, agile startup founded in Richmond, VA, with teams dispersed around the world. We've helped tens of thousands of causes and organizations raise millions of dollars by selling their own custom apparel. As a core member of the product team, you will work closely with a tight-knit team of product & engineering colleagues to imagine & build the digital experiences for sellers & buyers across the world. You will help us design the Bonfire digital product & keep improving the user experience one project at a time, from kickoff to completion. **What you'll do: ** * Work together with product managers, engineers, and other cross-functional stakeholders to design our core digital product experience, including wireframing, prototyping, visual design & handoff to developers * Contribute to our product design system * Research and design experiments related to solving customer pain points, improving user experience, & helping the company grow **What we're looking for: ** * A portfolio that shows experience designing software products, front end design/development, or UI/UX design * Excellent eye for typography & composition * Ability to create delightful interface experiences using digital design tools like Figma or Sketch/Principle * Well versed in HTML, CSS & JavaScript/jQuery * Desire & ability to strive towards best digital design in the industry **Nice to have (any of the following):** * Familiarity with complex design systems * Advanced HTML/CSS/jQuery expertise * Familiarity with Adobe Creative Suite * Experience working with cross-functional teams * Experience designing or developing with WordPress **You're in good company (with a good company). We offer our full-time team members:** * Competitive compensation * A positive, engaging culture and dynamic team environment * The chance to make a real impact on the company's growth and history * The ability to help make a difference in thousands of people's lives * An environment to grow your skills, learn new technologies, and to challenge yourself (while having fun)
UI UX Software Developer
Berryville Holdings • 2 weeks ago
Remote UI/UX Software Developer
Work from home opportunity. Only seeking candidates in South Carolina, Virginia, Maryland, Kentucky, Minnesota, Texas, Florida, or Colorado.
Apply because:


You want to build software capabilities and not just manicure code.


You want work that's a challenge and an adventure.


You want to work at a place where you're not the only one who knows what's going on.


You want to leave a legacy that can be followed by future developers.


You take initiative and are willing to help in other areas or learn something you may not be familiar or comfortable with.


You want to be amply rewarded for your hard work.


You want to drastically minimize your daily commute.


Job Description
Berryville Holdings, LLC is seeking a highly motivated, experienced software developer with an emphasis in UI design and development, who can provide unaided support extending our cyber defense software solutions. We can't tell you exactly what we work on here, but it's more awesome than a T-Rex with a jetpack. The primary responsibility of this job is to produce highly performant and reliable code across disparate programming languages. This is a full-time, work-from-home position that allows for job responsibilities to be performed on a flexible work schedule. Salary is dependent on experience and ability. Potential candidates must pass a criminal background check. This position is W2 only.
Below is a summary of job responsibilities and a list of required and desired job skills:
Responsibilities


Maintain and enhance existing system and web-based applications


Software Design and Development related to network and communication security


Troubleshoot and fix software issues


Participate in development planning (e.g. writing jiras, attending agile development meetings)


Improve and optimize user experience in all applications you contribute to


Develop with usability and design in mind and execute to the highest standards


Communicate with other developers on API needs or questions


Communicate with graphic designers on design questions or problems you foresee


Ability to problem solve and navigate through complex Ui scenarios


Save the universe


Required Skills


Workplace Experience ~~3+ years combined~~ Experience writing system and web-based applications


Familiarity and the ability to use Git


Working knowledge of web, database, application servers


Effective verbal and non-verbal communication skills


Proficient in HTML5


Proficient in CSS with knowledge of at least 1 preprocessor (LESS or SASS)


Familiarity with responsive code design and layout manipulation (Flexbox, CSS grid) and ability to transform wireframes into functional client-side code


Deep understanding of JavaScript including basic concepts and ES6 practices


Ability and desire to learn typescript


Experience using a node package manager (npm or yarn)


Experience with at least one front end framework like Angular or React


Familiarity with a state manager (RxJS, Redux, MobX)


Ability to utilize outside libraries and helpers efficiently, as needed, and with justification


Experience creating a front-end project from scratch utilizing a module bundler such as web pack


Working knowledge of web, database, application servers


Linux operating system experience


Ability to think through usability and manipulate design/functionality in a way that will benefit the user.


Ability to self-manage and prioritize tasks


Ability to successfully operate in a highly dynamic environment


Desired Skills


Secondary education in Computer Science, Engineering, or equivalent program and experience.


Proficiency in a Linux scripting language


Familiarity with Public Key Infrastructure, symmetric and asymmetric encryption


Experience with a variety of Cloud Providers APIs and services (Amazon, Rackspace, Softlayer, etc.)


Experience with in-house Cloud solutions (VMWare, OpenStack, etc.)


Networking experience


Desire to tackle complex Ui designs and push our products to a higher standard.


Strive to research best practices and produce quality code that will enhance our product


Salary: $90,000.00 to $110,000.00 /year
Senior Frontend Engineer
IMG.LY • 2 weeks ago
**Who we are** Hi! We are that super-groundbreaking technology provider you've probably never heard of! Our flagship products, the PhotoEditor SDK and VideoEditor SDK are fully customizable photo and video editing solution for web and mobile platforms that are being used by marvelously big brands like HP, Hootsuite, ZARA, and hundreds of other companies around the world. Our products for photo and video editing are world-class and market leaders, and we're damn proud of it. 💪 **Where we work** Our office is in the very heart of Bochum, but our team is working wherever they can thrive. From Bochum over Berlin, at the seaside or beyond the hills. We give you the freedom and tools to choose where you work best. We are currently on our way to become a remote-first company. We won't get back to the old normal, as we don't believe in an old normal. **Why we need you** We've become a quite buzzy startup in tech circles but we want to be a lot more than the buzz. Therefore we merged the talents of our team, bringing together the best of design, arts, and tech. After successfully developing our SDK flagships over the past years, we're going back to our roots and to what we are best at - creating the best development experience possible. And that's where you step in. **What you'll do** * Join us at magical times where you'll play a pivotal role in further developing and improving our UI development utilizing your expertise implementing React components and workflows. And behold, VideoEditor SDK for Web is coming . . . * We're currently in a phase of maintaining, fine-tuning and improving the status quo of our SDKs, and bethink of what we assume to be most important - improving the developer experience and ease to use. * You'll build and implement pixel perfect React UIs, enhance our core technology with new features and core concepts, integrate it in other tool kits and support our customers with the integration. * You'll collaborate with your fellow designer colleagues to directly convert components and interactively shape the UI together. * You'll provide technical leadership on React frontend and UI development and mentor our team on best practices around frontend technologies. **This might be a job for you if you . . .** * have expertise developing professional frontends in React, Angular, VueJS or similar * have a passion for technology and design, and maybe are interested in new fields like creative coding * already have basic skills in TypeScript, JavaScript, or Rollup, 'cause these are a big thumbs up * have experience with state management libraries such as Redux or MobX, as well as the React testing library or Cypress * are passionate about developing creative tools that help create stunning content * like to work self-sufficient and feel comfortable with jumping in at the deep and, but that's okay, 'cause you are convivial fellow and social butterfly 🦋 We are a razor-sharp team of coders and designers that'll be always by your side to code, create and collaborate and together with you to always have the edge over everybody else. We are open about technology choices, and we like to tinker with the new stuff. So, the odds are overwhelming that, no matter what you like, you'll find a place here to run free your affinity for cutting-edge technologies.
Senior UX Frontend Engineer
• 3 weeks ago
A
UX Researcher
Tribe • 3 weeks ago
Are you in +/- 6hrs from GMT-05 (US CT)? If yes, please continue reading. **What is Tribe?** Tribe is a remote-first and video-first environment for teams. We're solving for presence, immediacy, spontaneity, serendipity, and belonging. We're currently in private beta and just closed our seed round with two great firms. **About The Role** We're looking for someone passionate and excited to create beautiful, impactful world-class products that enable millions of people to communicate better. In particular, someone that can build prototypes, conduct user interviews, run usability tests, interpret user behavior, and perform market research. Your role is to help us understand what our users need, how they think, how they behave, their pains, and opportunities. We are looking for someone with great attention to detail (whether in low-fi prototypes of pixel perfect screens), high empathy, and obsessed with human behavior. Currently we use Figma for design and prototyping, as well as a few other tools for testing. **Compensation & Benefits** Competitive salary & equity, fully remote team. **About the Team** The team is fully distributed (now and forever) and currently consists of four senior full-stack engineers, product designer, a technologist cofounder/CEO playing the roles of CTO/product owner, and a cofounder with proven tech/business experience. Now that we've closed our seed round, we're looking for the dream team for the next 18 months and beyond. **How We Work** Hard, extreme transparency, respectfully, openly, and in a humane way. This is a marathon and not a sprint and we don't want anyone to burn out. That said, we want to push the limits of your professional capacity. Obviously, we use Tribe a lot internally for our work :). Did you get here? Yay! Please respond with why you're interested in Tribe, how you'll be able to contribute, and also your favorite food or hobby you're most passionate about.
Source: Remote OK
---
---
Design jobs & career pages at companies that use Sketch:
---
You are hiring a designer and your company works with Sketch... you are at the right place! Send us an email at contact@sketchappsources.com to post your job.