Jobs at Sketch
Sketch
We're always interested in hearing from talented people, and even if we're not looking for people with your speciality right now, we may well have a need for them at a later date. If you think that you have what it takes to make Sketch even better, please get in touch.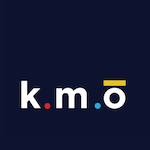 Web Designer
kmo
kmo is looking for a talented Web Designer to join our team and able to work with a variety of customers and across multiple projects. While the candidate would preferably be located in Brisbane, remote candidates with the required skills may be considered.
Product Designer
Clevertech • 4 days ago
Clevertech is a leading consultancy that is on a mission to build transformational digital solutions for the world's most innovative organizations. Enterprise companies turn to Clevertech to help them launch innovative digital products that interact with hundreds of millions...
Designer (who can code)
Proposales • 1 week ago
We're looking for a full-time Designer (who can code) to join our growing team at Proposales. This is a unique opportunity to apply your rare blend of superpowers, as a fast-growing tech company, we have no end of fascinating challenges that can only be solved by someone with inn...
Senior UI Software Developer
Care Continuity • 1 week ago
We are looking for software developers who are passionate about software design and the latest in software development.In this role the developer would be responsible for maintaining various React/Redux projects for clients located in the United States with the possibility of bec...
React Rails Engineer
Oddball • 1 week ago
Oddball believes that the best products are built when engineers understand and value the things they are working on. We value learning and growth and the ability to make a big impact at a small company. We believe that we can make big changes happen and improve the daily lives o...
Senior Frontend Engineer - Design Tools
Pitch • 2 weeks ago
Pitch, a new company from the makers of Wunderlist, is looking for a Senior Frontend Engineer to join our Design Tools Team in Berlin or remote. The functionality that Design Tools own is core to our product and we want to level up in that area. This role is excellent for you if ...
Senior Frontend Developer with Great Des
Likvido ApS • 2 weeks ago
Are you a skilled front-end developer and do you have a talent for design? Do you want to impact Likvido's product and become a part of our remote tech family? Then you might be our new remotely based front-end developer! **Who is Likvido?** Likvido is a fast-growing and a...
Senior Product Designer
Base • 2 weeks ago
Remote work needs a different playbook. [Base](http://base.to) builds tools that help remote teams know each other better, and communicate more openly and asynchronously. We're Matt and Jan. We're second time founders (previous companies acq by Dropbox) and makers and have recen...
Android UI Engineer
Facebook • 2 weeks ago
Facebook's mission is to give people the power to build community and bring the world closer together. Through our family of apps and services, we're building a different kind of company that connects billions of people around the world, gives them ways to share what matters most...
UX UI Developer
BairesDev • 2 weeks ago
At BairesDev (Glassdoor Employee Score: 4.3), we are proud of being one of the fastest-growing companies in the industry because we don't sacrifice quality. With more than 1300 collaborators, and providing talent to companies such as Google, Pinterest and Udemy, we continue to ra...
Product Owner - Native German Speaking
ofri Internet • 3 weeks ago
Are you an entrepreneurial and data-driven person looking to be part of a passionate team on a mission, that allows you to work fully remotely? If so, this might be the position for you. We are ofri and we're looking for a full-time, native German Speaker, Product Owner to...
Senior Technical SaaS Product Designer
Instana • 3 weeks ago
We (dl-remote.com) are currently staffing a permanent role at Instana (www.instana.com) as Senior Technical Product Designer. Instana is a fast growing and well funded (>50m) German/ US startup with more than 200 employees. As the leading provider of Application Performance Man...
Senior Web GUI Frontend Developer
Data Virtuality • 4 weeks ago
YOUR MAIN RESPONSIBILITIES:Further development of our Pipes Web GUIDevelopment of a Web Admin GUI for supporting Info Automation, Performance Monitoring Tool and System ConfigurationDevelopment of a web-based GUI for our Logical Data Warehouse (LDW)Bug fixingWHAT YOU BRING TO US ...
Source: Remote OK
---
---
Design jobs & career pages at companies that use Sketch:
---
You are hiring a designer and your company works with Sketch... you are at the right place! Send us an email at contact@sketchappsources.com to post your job.