Hi Sketch App Sources readers, My name is Tom Junker aka Pausrr. I'm a UI and Visual freelance designer and graffiti artist from the Czech Republic with 10 years of experience.
How did you get into design?
When I was a kid I really liked drawing and paintings and I decided to go to art school. I've studied Clothing Design at Tomas Bata University in Zlin and later I switched to UI design and I started to be more interested in self-learning and focusing on improving my skills.
What does your typical workday look like?
I usually start early in the morning with some stretching and swimming. Around 9am I go to the office to start working on some projects which need to be done. I focus to get a lot of work done before lunch, because I'm more productive:-) Around 1pm I go to lunch and then I start sketching new ideas with pen and paper. In the afternoon I'm more into drawing canvases or graffiti. Usually I finish around 5 or 6 pm and the rest of the day I spend with my family.
Who or what inspires and influences your work?
Inspiration is everywhere around us you just need to feel it. I also listen to a lot of music and like to travel as well as surf the web to get inspiration. My family is also a big inspiration for me as well.
What is one project you are most proud of?
I think the startup called Clarity.fm. Clarity is a marketplace that connects entrepreneurs with top advisors and industry experts. It was a great experience with just a small team of 5 professionals where I was a lead designer.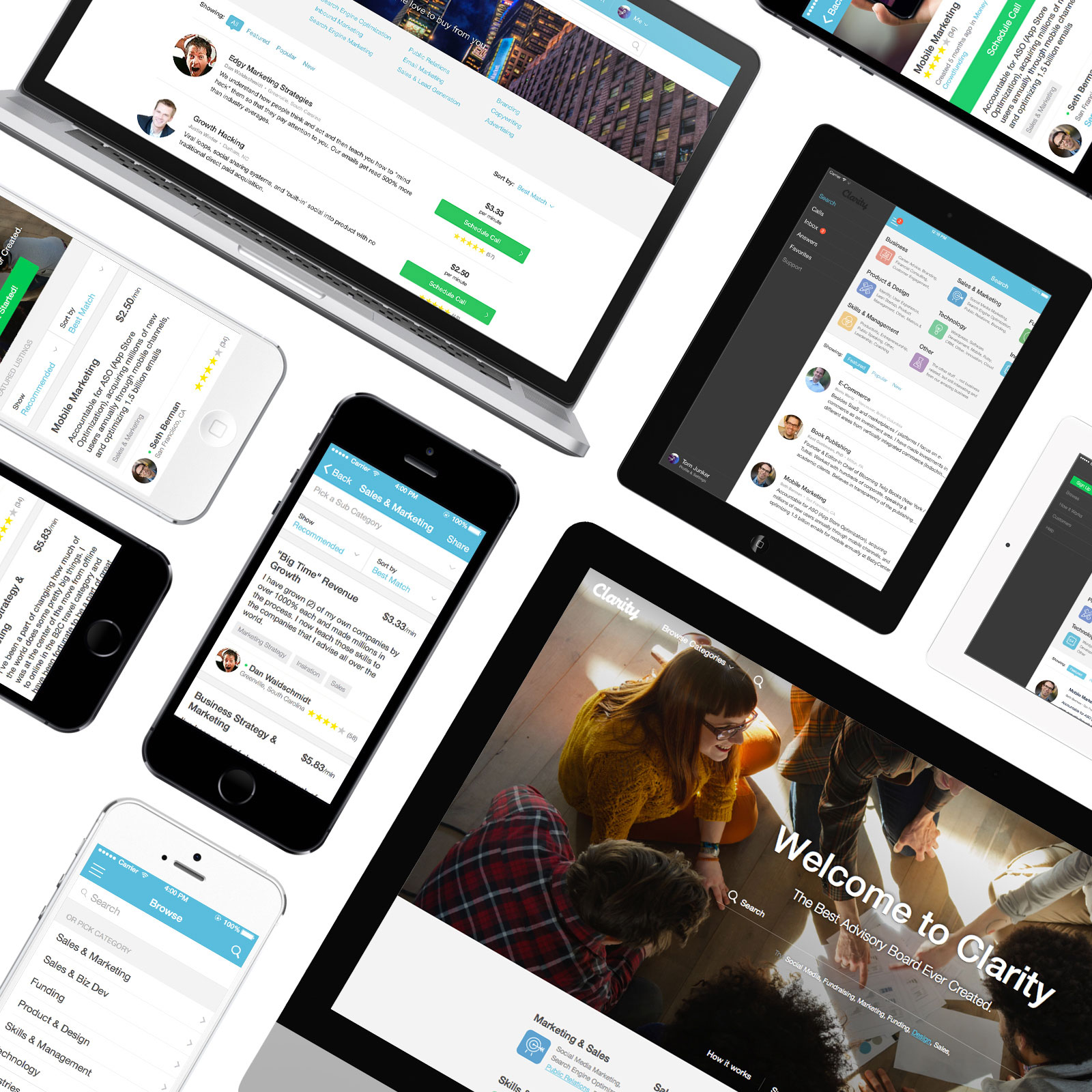 How did you get introduced to Sketch and what do you like most about it?
I started with sketch when it was in beta and simply I love it. I've made lot of designs in photoshop and fireworks but it doesn't work for me. Sketch is great tool for UI because of its simplicity, functions and great features like measurement, pixel perfetion and exporting. It is a time-saver for designers.
What are some of the tools in your workflow?
My favorite tool is a pen and paper. When I have some ideas on paper, I use Sketch for wireframes, UI kits and high fidelity designs. For prototyping I use Flinto, Pixate and Keynote as well.
What advice would you offer to those starting out in the field?
Before you start think twice, do research and sketch your ideas on paper. You should try to make things simple, focus on UX and make clickable prototypes. Then start making high fidelity designs. Use Sketch because there is no better software for UI.
What is your favorite travel destination and why?
Czech Republic is a nice place to live where you can buy beer cheaper than water, but definitely it is Ubud, Bali and Gilli Islands in Indonesia. It is a quiet place full of great people, awesome nature, food, and nice sea.
You can check out Tom Junker's work on Sketch App Sources and Dribbble. Don't forget to check out his graffiti blog and follow him on Instagram.