I am an Istanbul based UI Designer and Front End Developer with over 10 years of experience. I describe myself as a social person, an animal friend, a good listener and passionate about travelling. Nowadays, I'm working on freelance projects, studying for making a profession over user experience and looking for job opportunities in New York to make a permanent move. I am writing a blog and expressing myself at ozanoz.me, sharing my thoughts at Twitter and keeping my portfolio updated at dribbble and behance.
How did you get into design?
My path to becoming a designer is torturous actually. After high school, I was given two options. Either I could try to go to college and get a bachelor degree, or I could give myself time to discover what I really wanted to do. I didn't have to think about my decision for very long. Thankfully, my brother (Onur Oztaskiran a.k.a. Monofactor) inspired me. He started designing with photoshop when I was playing championship manager on our only computer at home, and he was able to become a great UI designer in a short amount of time. Watching him achieve this, inspired me! I was passionate about working with computers, and decided to focus my energy in technology. I began working at his company and decided to specialize on network management. I started studying for Microsoft MCSE exams and after gaining a MCP certificate I was given an opportunity to work in one of the biggest advertising agencies in Turkey, Rafineri. Working at Rafineri carried me to a higher level. I was improving my skills in various areas. I was managing 8 servers, over 100 client computers and also giving support to the interactive department. After gaining valuable experience, I began to think that I shouldn't build my career in an area that didn't allow me to be creative.
So I switched my focus and started studying front end development, and with the help of my previous experiences I began working as a front end developer in C-Section Interactive, which is one of the most reputable digital agencies in Turkey. I continued specializing on front end development and worked in several awesome digital agencies until i decided that working for an agency did not allow me the creativity I was looking for. I became passionate to become a designer. I shared this thought with one of my bosses, but he suggested that I should continue to improve on what I was already good at doing instead of changing my focus to something that I was really inexperienced in. He wasn't wrong, but it didn't stop me chasing my dreams.
Meanwhile I had another opportunity to join a digital agency as a managing partner, and thus I could have enough time to improve my design skills by keeping up front end development and project management.
After 3-4 years of running a company, I am now a freelancer and passionate about furthering this lifestyle.
In my journey to develop myself as a designer, I can't ignore the big influence my brother Onur had on me and my past experiences. I can say that he was the main reason that helped me change my focuses which allowed me to pursue my passion.
What does your typical workday look like?
I start the day with coffee, checking the news and inspirational blogs & sites that I'm interested in. I try to set the hours of working and non-working time, but lately I can say that I don't have enough non-working time. Besides working on projects, everyday I try to make some extra time to focus on improving my illustration skills.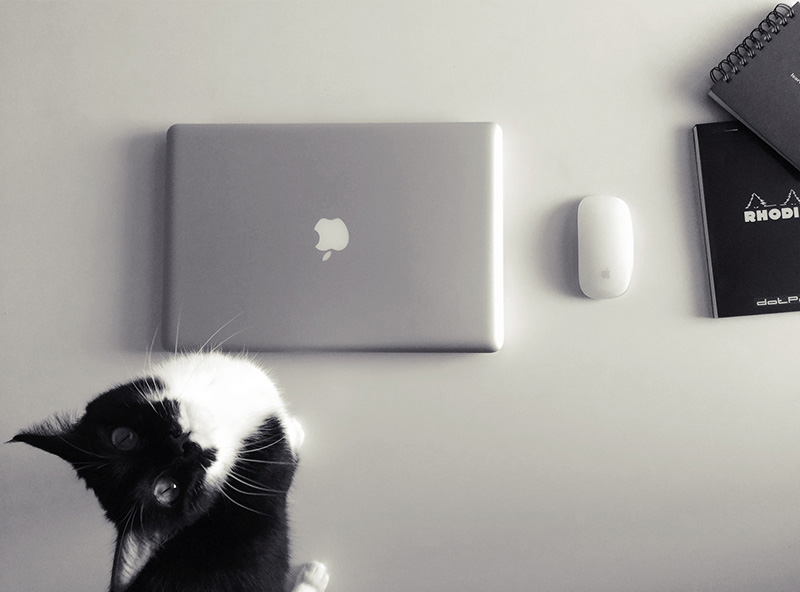 Here are some of the blogs and websites I check everyday:
Who or what inspires and influences your work?
Well, like I mentioned I am lucky that I didn't have to look far away for inspiration because of Onur, but besides him I am trying to discover top designers and observing environment. Simplicity and usability approach is the key of what I'm look for, so anything simple that makes life easier inspires me.
Some of the top level designers I'm following:
What is one project you are most proud of?
Storex Shopping App Kit
Storex contains many details as a freebie and I believe it will really help young talents. Not just for the look and feel, it is also inspirational for mobile animations.
I am also working on a side project which is confidential for now, but I hope that it will be the project I am most proud of.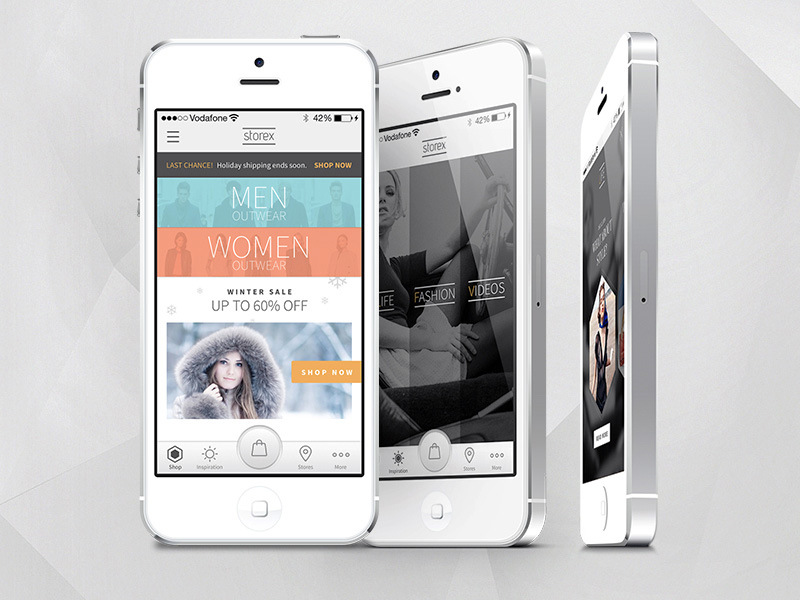 How did you get introduced to Sketch and what do you like most about it?
Because I am a front end developer, I am always looking for better and faster ways to export the design into the programming applications. Some of my designer fellas were using Sketch and I decided to switch from photoshop once I tried it. Actually I still think photoshop is the best photo manipulation application but Sketch is the best for UI design.
What I like most about it is the ease of use, the ability to switch between vector and pixel based design and of course the ability to copy css attributes.
What are some of the tools in your workflow?
I am keeping my cat Tansu around me, and I can say she is one of my tools in my workflow :) When I take a break, first thing I do is play with her.
I am using Wunderlist for personal task management, Trello for project management, Balsamic and Sketch for wireframing and dotpad and a pencil for sketching. My mac is of course my best teammate. Also using iPhone 5s and mirroring mobile design from Sketch.
If you could go back in time and do something different what would it be?
I guess it would be starting to explore design after high school, but then I couldn't have had the experiences I am proud of. I don't regret any of the choices I made. Maybe I will change my focus again later, but I am always trying to stay open minded and looking for the things that make me happy.
What advice would you offer to those starting out in the field?
Nothing different more than usual. To become a designer is a never ending journey and only practising and repeating makes you better, like everything in life. It is not like riding a bike and if you take a break you can always pick it right up. If you take a break in designing, your skills will be rusted. Try to look from different perspectives. As a UI designer, I am always trying to look from an audience's perspective and try to empathize with the prospective users of my design.
Thanks a lot to Sketchappsources for this great interview.